How To Put Coromon In Full Screen Mode
What is Coromon?
Coromon is a JRPG that takes inspiration from early Pokemon games. There are a number of aspects of the game that make it unique, however. The first of which is its battle system that uses a stamina gauge, rather than power points or PP.
Coromon also features a completely original storyline that is a bit more mature than Pokemon's more child-friendly narratives. You can Coromon on mobile (both iOS and Android), PC, and the Nintendo Switch.
If you are playing the game on your PC, you may notice that the default screen size of the game is extremely small. Most Windows users are used simply resizing the window to their preferred resolution and moving on.
However, this is not possible with Coromon as you will need to resize the screen within the game itself. Here is how to it.
Caution: Be sure to save your game prior to changing the screen size. The game will need to restart to adjust.
Open the settings by pressing the ESCAPE key on your keyboard.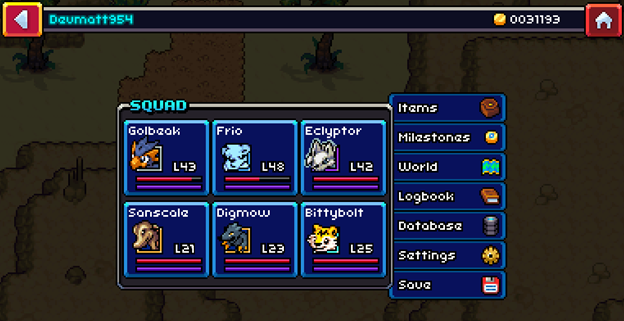 Select settings.
Scroll down to the option that says full screen. Toggle the full screen option to ON.
The game will inform you that it will need to restart. If you have saved your progress, select YES. And that's it. Now, you will be able to enjoy your game in full-screen mode.
Matt is the founder of
Make It Super Easy
and and
Super Easy CRM
. He is a passionate software engineer, tech blogger, and gamer. Feel free to connect on any of the platforms listed below.
---
Posted by: Matt Irving on 04/03/2022